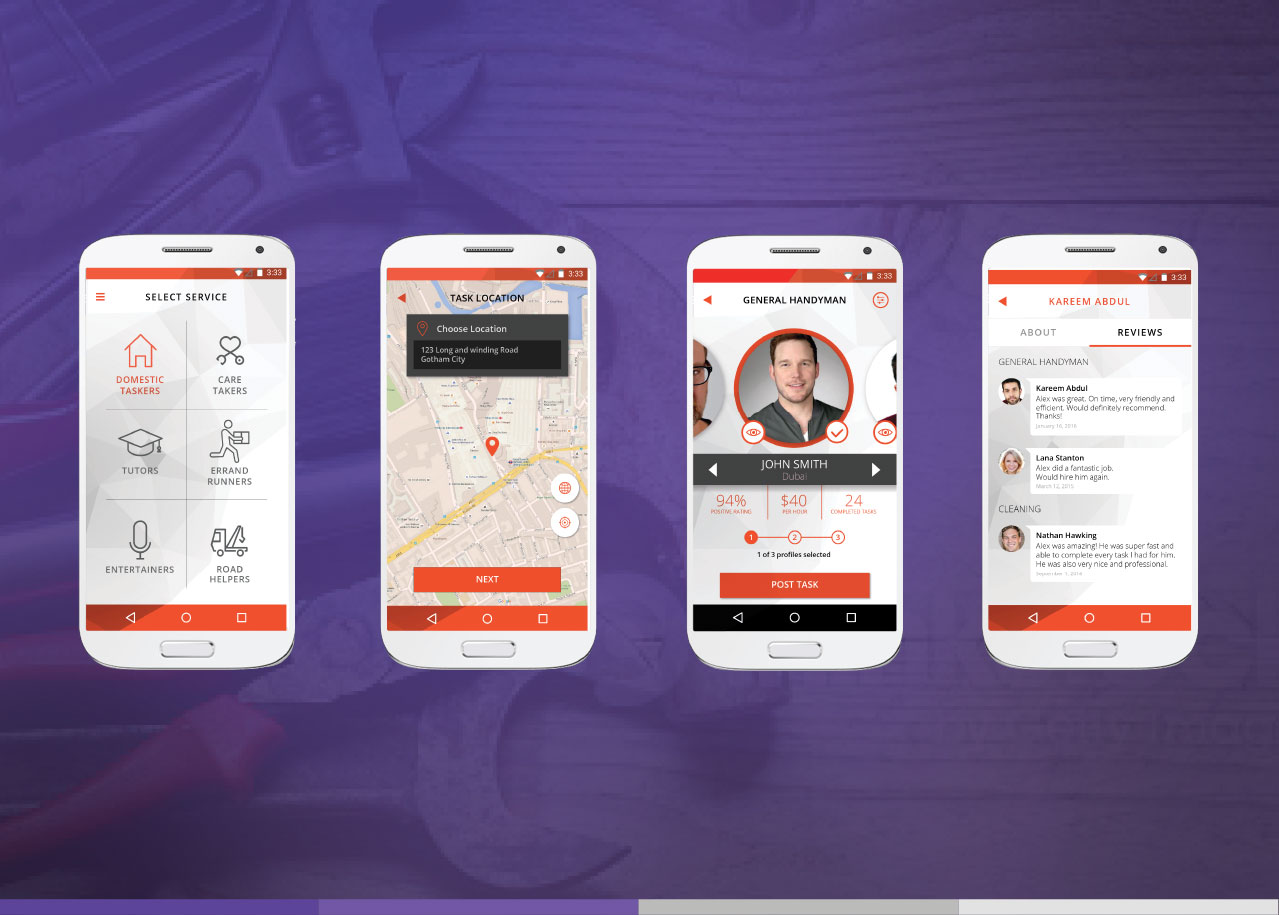 Lifestyle in the UAE is quite unique – mostly dictated by its hot weather and predefined routes for your routines. A vibrant expat community comprises most of the populace. KoalaTask offers assistance to both newcomers and long-term residents as well as local population used to the on-demand lifestyle.
You just moved in to a new city. You need your new place all set up – decorate, move in, set up your cable and wifi, keep it clean and your laundry done. No problem, you're just a few taps away from getting stuff done.
Whether you need a handyman, a personal trainer, a tutor and everything in between, KoalaTask connects you with qualified professionals who get the job done easily and with a minimum amount of fuss.
TailorMade has designed and built the KoalaTask platform and mobile apps.