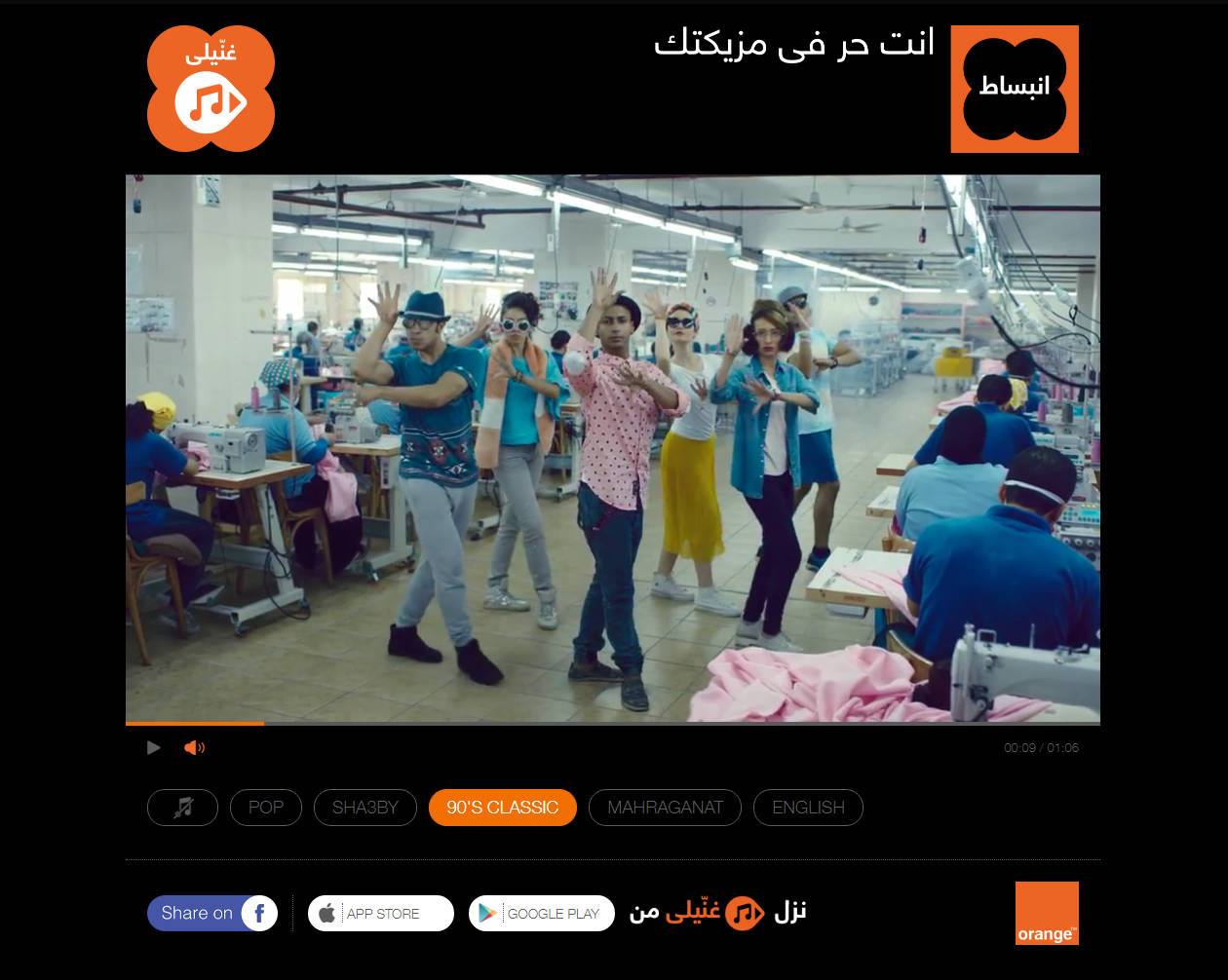 We have developed web application Ghaneely in collaboration with the Egyptian advertising agency FP7. The app was part of the campaign that won a gold award at the prestigious Dubai Lynx Festival 2017 in the Media/Social Networks category.
FP7 Agency, which holds the McCann Ericson licence for the Middle East, was the brainchild behind the idea while TailorMade was in charge of design and production.
The campaign promoted an application designed to stream music and was commissioned by the Egyptian telecommunications company Orange. The application was interactive where users were able to pick a music genre of their liking while watching a video clip.
Our partner's creative idea posed a sort of challenge for us of how to fit the video clips with different music themes and genres. And it is actually this aspect that makes the application so interesting and different because everything is so excellently synchronized where the dance fits every song you choose.
Both the website and the application spread like wild fires on social media and became one of the most interesting things to share.